True worth is in being not seeming, –

In doing, each day that goes by,

Some little good – not in dreaming

Of great things to do by and by.
— from "Nobility" by Alice Cary
My name is Kelli Wilson (née Copeland) and this is my personal blog. I'm a homemaker, a mama to Lillia (10) and Zane (2), and wife to Damian. I am also the primary caregiver of an adorable, yet vicious, British Shorthair cat named Oliver Bear. I live in Walpole, NH, an idyllic town on the New Hampshire side of the Connecticut River Valley. Walpole is most famous for its chocolates and its award-winning documentary filmmakers. I have a B.A. in European History from Keene State College, but my interests span a wide range of subjects; currently, I'm very focused on photography & genealogy. I come by my interest in photography honestly, as both my mother and my maternal grandfather are amateur photographers; we don't shoot the same subjects, but we're all coming from the same place, creatively (and genetically) speaking. I love to take pictures of people and flowers, not necessarily at the same time.
Although I blog "for fun," I also see this space as a manifesto of sorts. I am telling a story about my life, and the people and places that are important to me. Although I would never sugar-coat reality, or try to make my life seem more awesome than it is, I do try to share the best bits — the things that fill my heart with joy. I hope that others feel uplifted and inspired by my work, or at least find it meaningful or relevant in some way.
My life flows on in endless song;
Above earth's lamentation,
I hear the sweet, tho' far-off hymn
That hails a new creation;
Thro' all the tumult and the strife
I hear the music ringing;
It finds an echo in my soul—
How can I keep from singing?
— from the hymn "Always Rejoicing" (1868)
---
20 random facts about me
// I cannot live without coffee; the darker the roast, the better.
// I took piano lessons for eight years while I was growing up.
// My favorite book of all time is The Secret Garden, by Frances Hodgson Burnett.
// My favorite author is Sigrid Undset.
// I love poetry, but I am shamefully bad at writing it; my favorite poet is Mary Oliver.
// I'm an Episcopalian.
// I am mildly obsessed with medieval Scandinavian history & literature.
// My favorite composer is Claude Debussy.
// My birthday is 28 April, the feast of St. Gianna Beretta Molla; I am a Taurus.
// I love period films, but I can't handle violence, so I have to choose carefully.
// I dream about turning my boring quarter acre yard into a lush cottage garden.
// I love small, fluffy animals (i.e. squirrels, rabbits, mice, etc).
// My favorite season is Spring.
// I adore children's books from the early 20th Century; I want to live in them.
// My favorite artists are Maxfield Parrish, Carl Larsson, and any of the Pre-Raphaelites.
// I spent a college semester abroad in York, England.
// One of my biggest regrets in life is that I never learned to draw.
// My middle name is Ann, after my maternal grandmother.
// My "personality type" is INFP.
// My genetic admixture is 97.5% European, 2% West African, and 0.5% Native American.
---
contact
Please send all questions, comments, and suggestions to:
kelli@monadnockmama.com
Send all snail mail letters to:
Mrs. Kelli Wilson
P.O. Box 313
Walpole, NH 03608
U.S.A.
If you're interested in receiving mail from me, please add your info to my address book!
https://www.postable.com/kelliwilson
---
cameras, lenses, & workflow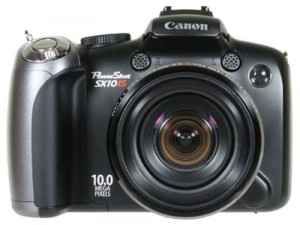 All photos (unless otherwise noted) posted prior to December 25, 2012 were taken with a Canon Powershot SX10 IS. This camera never actually belonged to me. My husband bought it for himself in 2008, but I think he took maybe a dozen pictures with it, total. Eventually my desire to take pictures, and my ability to take them, exceeded the capabilities of this camera.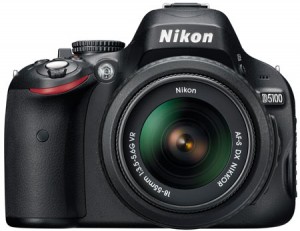 I got my new camera, a Nikon D5100, from my husband for Christmas in 2012. When I pulled off the wrapping paper and saw what it was I cried because I was so surprised and so happy. It has been a total game-changer. I can finally take the photos I imagined in my head, but could never get to come out quite right with my old camera. It has opened up a whole new world of possibilities for me as a photographer.
For Christmas in 2013, my husband gave me a Nikkor 50mm 1.8g prime lens, and it is fabulous. I have been using it almost exclusively since I got it. I really like to shoot in (A) aperture mode, but I am slowly working on getting the hang of the (M) full manual mode. For my birthday this year my husband gave me the Nikkor 105mm 2.8d micro/macro lens and I have been working on learning how to use it — so far, I'm in love.
I edit most of my pictures with Adobe Camera RAW & Photoshop CC (CS6). Sometimes I use VSCO Film presets if I want to be extra-fancy.
---
monadnock?
I chose to call this blog "Monadnock Mama" because 1) I am from what is called the "Monadnock Region," which derives its title from a popular mountain of the same name, and 2) because the geologist's definition of a "monadnock" really speaks to me.  From Wikipedia: Monadnock is an originally Native American term for an isolated hill or a lone mountain that has risen above the surrounding area, typically by surviving erosion. Geologists took the name from Mount Monadnock in southwestern New Hampshire. It is thought to derive from the Abenaki language, from either menonadenak ("smooth mountain") or menadena ("isolated mountain").  In many ways, I feel like a monadnock, having survived my share of erosion in this life, and motherhood (especially for those of us at home with little ones) can be very isolating sometimes.  Blogging makes me feel less like a monadnock, and more like part of a mountain system (a group of mountain ranges exhibiting certain unifying features, such as similarity in form, structure, and alignment, and presumably originating from the same general causes).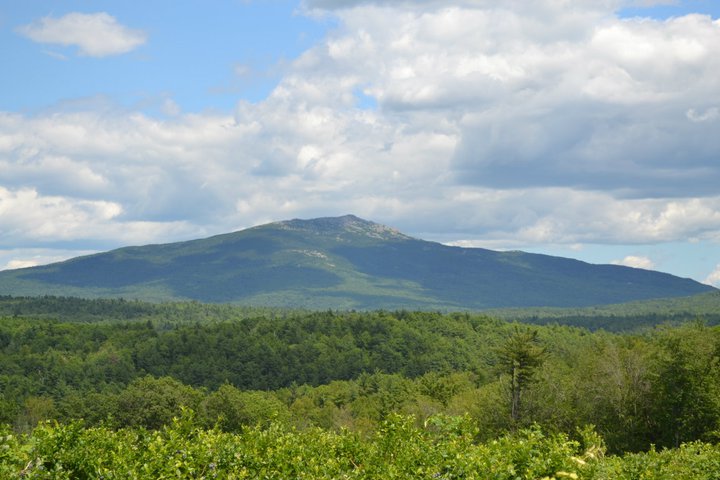 A photo of our Mount Monadnock, taken by my talented mother, Roxanne Copeland.
Thanks for stopping by! — Kelli
Fonts used on this blog are Raleway and Dawning of a New Day.